No official support (CSC)
Armbian Focal
desktop mainline based kernel 5.9.y
High level of software maturity
Armbian Focal
minimal mainline based kernel 5.9.y
High level of software maturity
it's highly recommended to power via header with quality and powerful (3A) PSU – if you want stable operations and overclocking? In another word – don't even try to power via stock micro USB power connector since your board will suffer from regular crashing and might not even boot up.
booting from eMMC is currently broken. In case of troubles use this tool to restore stock bootloader.
known issues: MALI and video acceleration libraries are not installed yet
overclocking to 2.2Ghz is possible with (patched) mainline kernel. Enable with:

echo 1 > /sys/devices/system/cpu/cpufreq/boost      # enable turbo
nano /etc/default/cpufrequtils                      # adjust new limit
/etc/init.d/cpufrequtils restart                    # restart cpufrequtils

If you can't restore your bootloader with pressing and holding the button while powering, you need to shorten this resistor with some tweezers and power the board. Then proceed with flashing stock u-boot.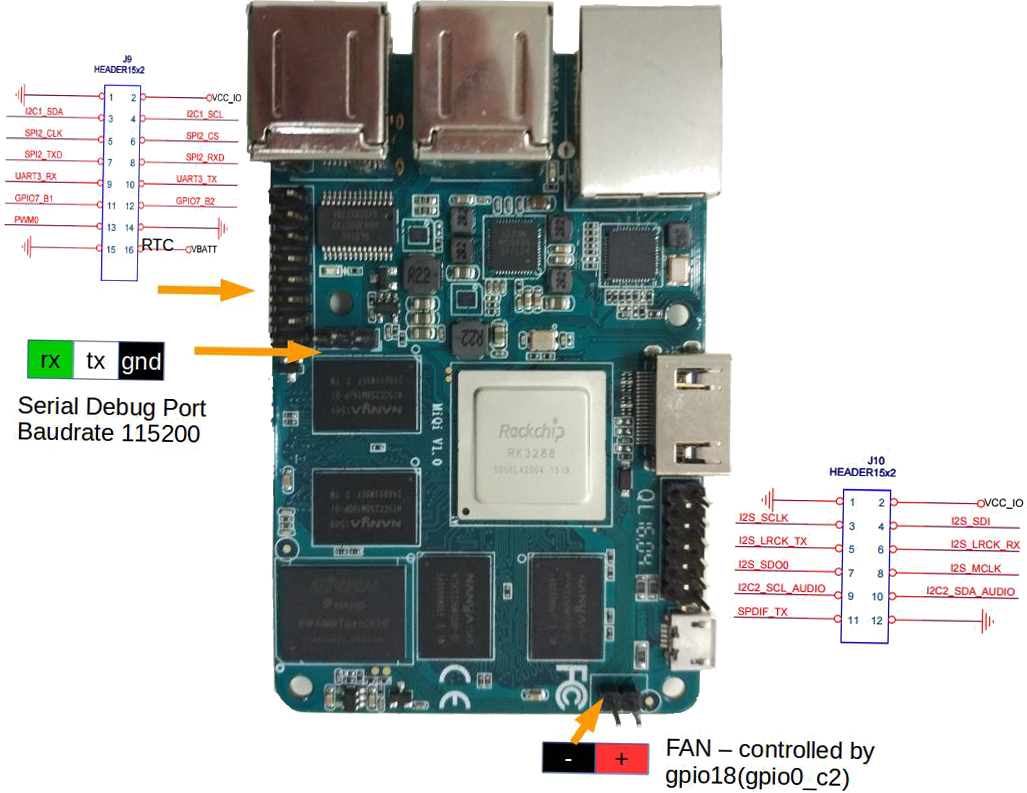 Recommended download
Builds were tested for booting and basic operations.
Variant
EU
USA
Asia
Torrent
User space
Kernel
Integrity check
Size
Last modified
Bionic desktop
stable
5.9.y
SHA
ASC
473M
Jan 25 2021
Buster
stable
5.9.y
SHA
ASC
308M
Jan 25 2021
Buster desktop
stable
5.9.y
SHA
ASC
608M
Jan 25 2021
Focal minimal
stable
5.9.y
SHA
ASC
134M
Jan 25 2021
Test buildsBuilds were made automatically from the trunk with unknown support status. Use at your own risk!