Supported
Armbian 22.08 Jammy
Kernel 5.15.y, Size: 341Mb, Updated: Sep 24, 2022
SHA hash | PGP signature
Armbian 22.08 Jammy XFCE
Kernel 5.15.y, Size: 1242Mb, Updated: Sep 24, 2022
SHA hash | PGP signature
Some devices powers off on load
FAQs
We provide a selection of images that fits hardware best. If you need different image - use 
build framework
and make whatever you need. Build framework relies on Debian and Ubuntu packages - you can build any combination - stable, old stable or rolling release.
Make sure you have a 
good & reliable
 SD card and a 
proper power supply
. Archives can be flashed with 
Etcher
(all OS) directly. Insert the SD card into the slot, connect a cable to your network if possible or a display and power your board. (First) boot (with DHCP) takes a bit longer.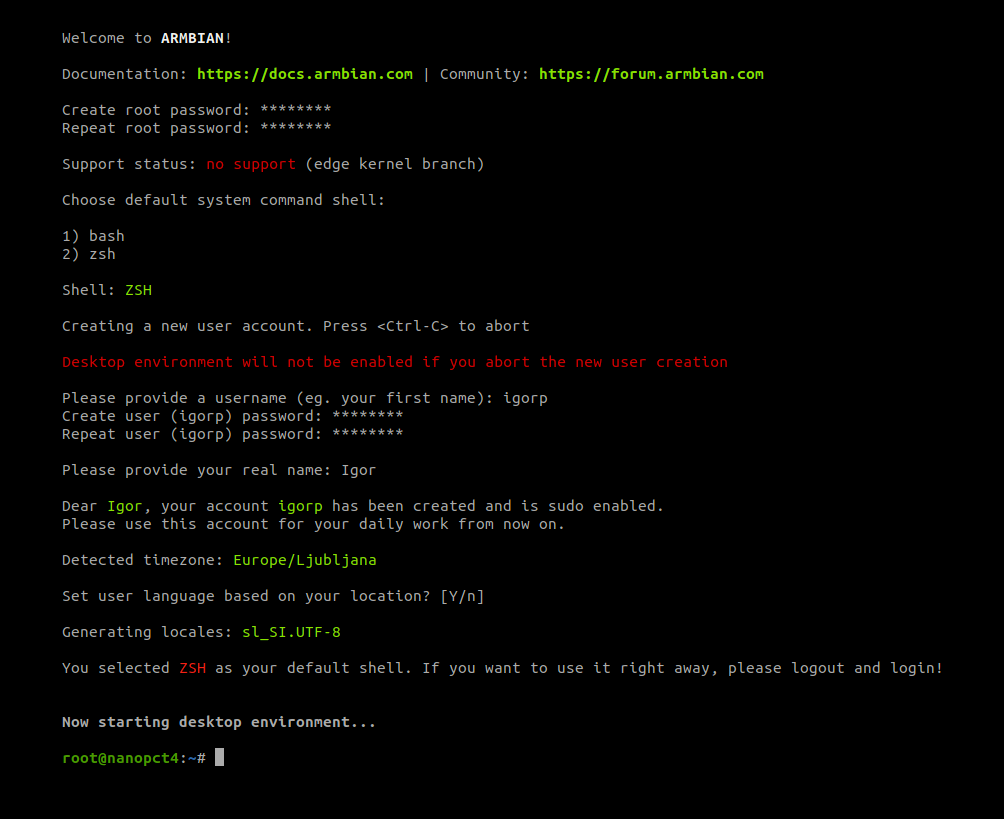 SUPPORTED 
devices are tested and they should work well apart from known issues and missing features. Support is provided as far as possible (in general there is no support for 3rd party hardware like DVB tuners and software like Kodi). Please check the
documentation
and existing
forum posts
before posting a question. Questions on private channels are considered as offence.
SUITABLE FOR TESTING (WIP)
are devices which we're currently working on but they might not be fully ready! These images are usually suitable for developers and experienced users. They are not very well tested but they might work without any problems. Your help to improve this situation is greatly appreciated.
NO OFFICIAL SUPPORT (CSC)
are devices which are supported by the 3rd party. We usually don't have hardware samples nor conduct any tests but they might work well. Provided images comes without any warranty and update might worsen usability and stability.
Other download variants
Variant
EU
USA
Asia
Torrent
User space
Kernel
Integrity
Size
Last modified
Bullseye server
stable
5.15.y
SHA
ASC
382M
Sep 24, 2022
Jammy Budgie desktop
stable
5.15.y
SHA
ASC
1228M
Sep 24, 2022
Jammy Cinnamon desktop
stable
5.15.y
SHA
ASC
1258M
Sep 24, 2022
Jammy Gnome desktop
stable
5.15.y
SHA
ASC
1294M
Sep 24, 2022
Jammy KDE Plasma desktop
stable
5.15.y
SHA
ASC
1295M
Sep 24, 2022
Sid server
rolling
5.19.y
SHA
ASC
419M
Sep 24, 2022
* Looking for rolling releases? Check here. Do you need a different variant of image? Use build framework and make one!