30.5.2016 Web and forum server was upgraded. Olimex Lime 2, which served more than one year virtually without downtime, was replaced with Odroid XU4. Enjoy faster browsing!

24.5.2016 v5.11 Bugfix update & rebuild upstream -> apt-get update && apt-get upgrade

Lightweight Debian Wheezy, Jessie or Ubuntu Trusty based Linux distribution.
Make boot image from sources with our advanced but easy-to-use tool chain.
Become a part of our vibrant community, contribute ideas and have fun!
Login script shows board name with current CPU, HDD and ambient temp from external sensor, actual free memory, free disk space and battery conditions.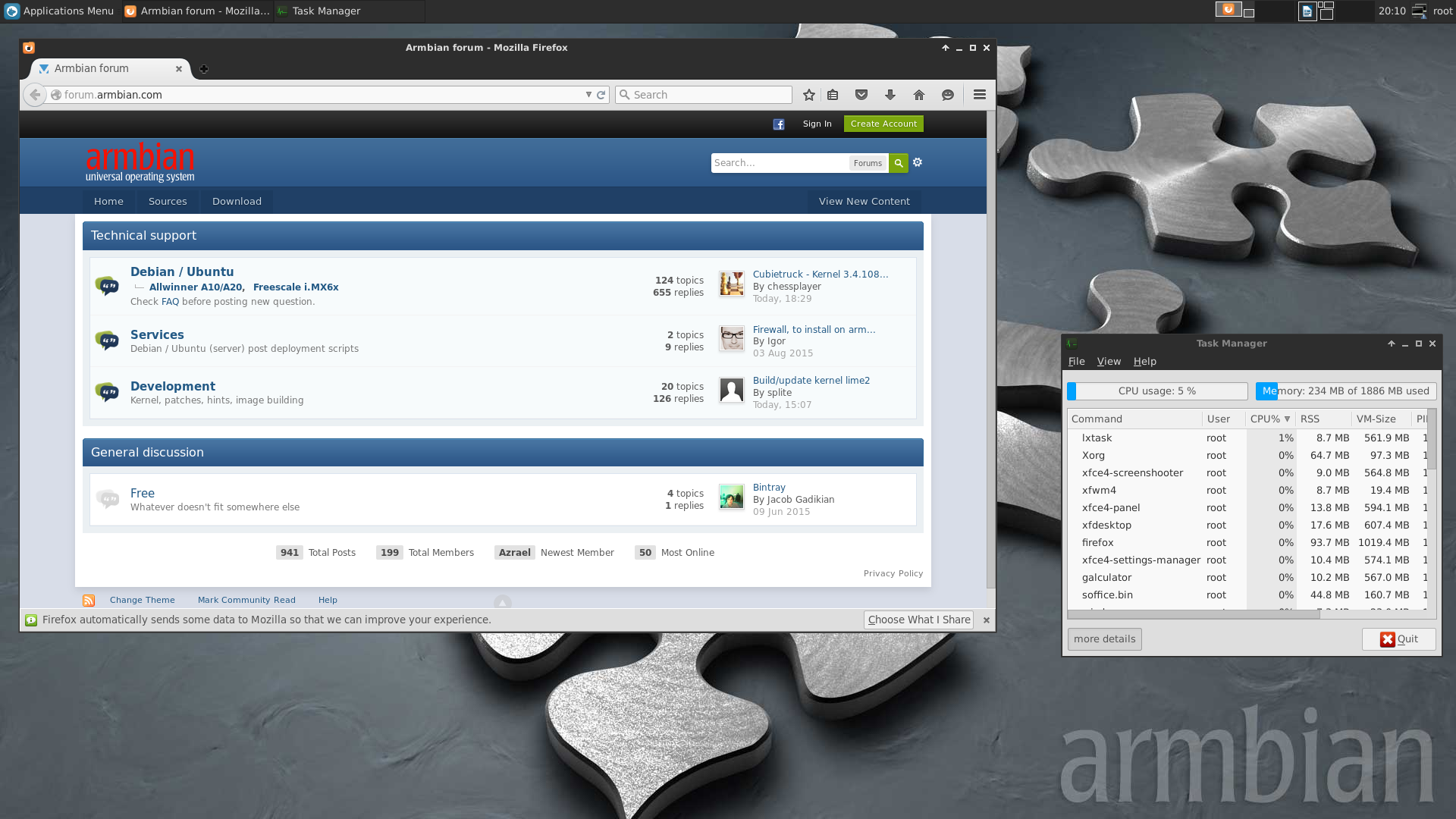 XFCE desktop images come with HW accelerated video playback where possible. Pre-installed: Firefox, LibreOffice Writer, Thunderbird and others.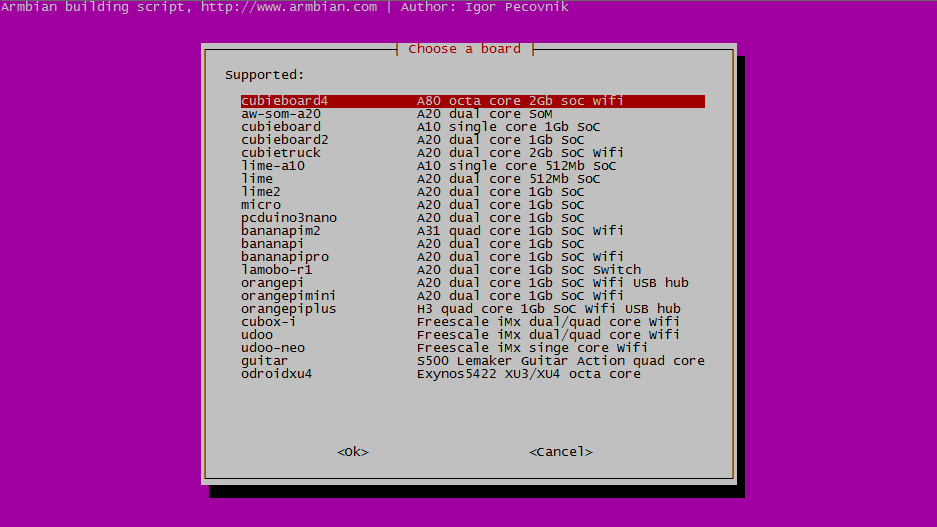 You can build image or kernel with your adjustments / patches from sources with
our advanced but easy-to-use tool chain
.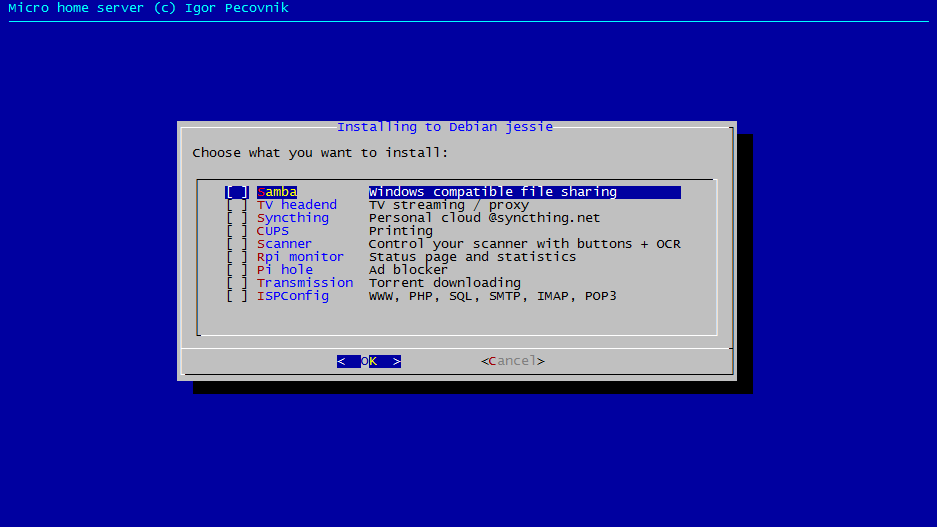 With
help of this script
you can install various applications on the top of the basic image: Samba, TV headend, ISPConfig, …