7.12.2016 Download pages rework – added developer section for beta images and upgrade
Lightweight Debian Jessie or Ubuntu Xenial based Linux distribution.
Make boot image from sources with our advanced but easy-to-use tool chain.
Become a part of our vibrant community, contribute ideas and have fun!
Login script shows board name with current CPU, HDD and ambient temp from external sensor, actual free memory, free disk space and battery conditions.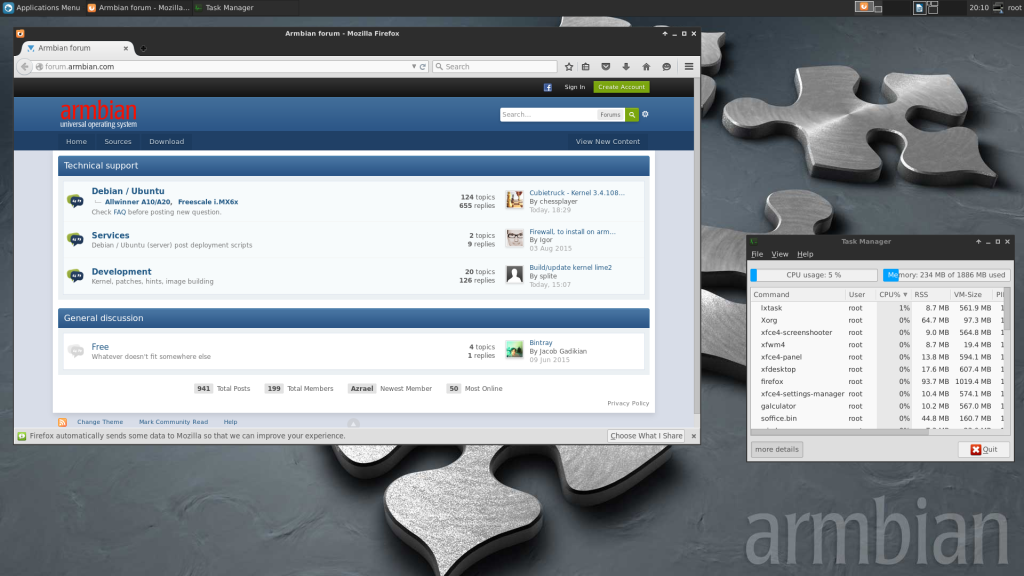 XFCE desktop images come with HW accelerated video playback where possible. Pre-installed: Firefox, LibreOffice Writer, Thunderbird and others.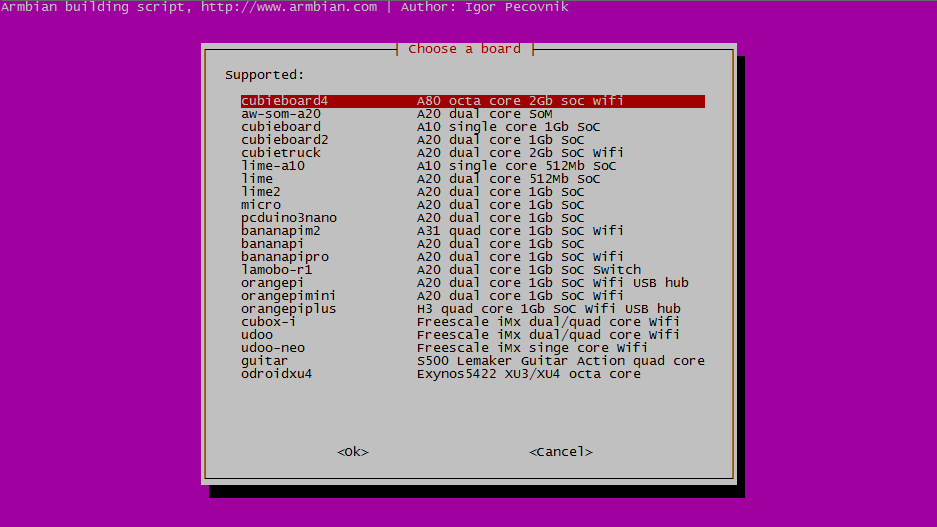 You can build image or kernel with your adjustments / patches from sources with
our advanced but easy-to-use tool chain
.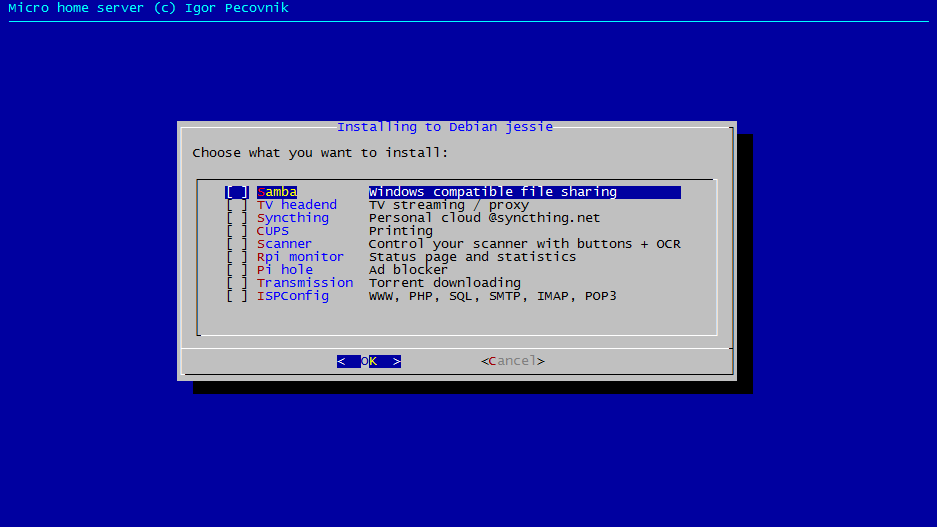 With
help of this script
you can install various applications on the top of the basic image: Samba, TV headend, ISPConfig, …